Orta, tourism drives the second homes, and buyers are largely foreign

Orta, tourism drives the second homes and buyers are largely foreign
On my 29th birthday my interview with L'Informatore, on foreign tourism on Lake Orta.
A modest opinion on how our house market is going.
The article is in Italian, but if you want to have some insight you can read my article (in English) Predictions for 2017: What Will Happen to Italy's Property Market?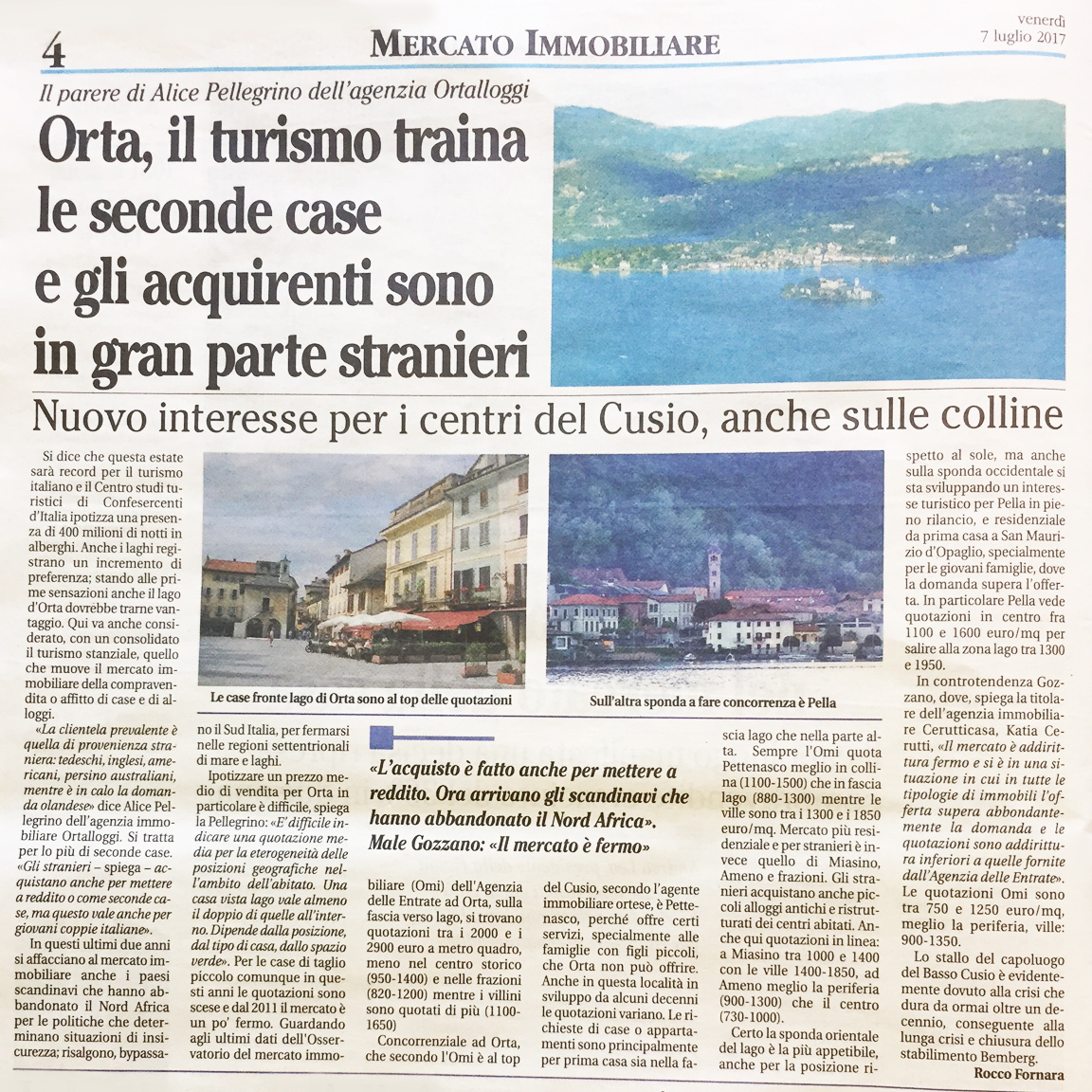 Do you want to invest by buying a second home? Write to me info@ortalloggi.com, I will be happy to answer your questions.
Alice – www.ortalloggi.com