Project "The French Studio"

Project "The French Studio"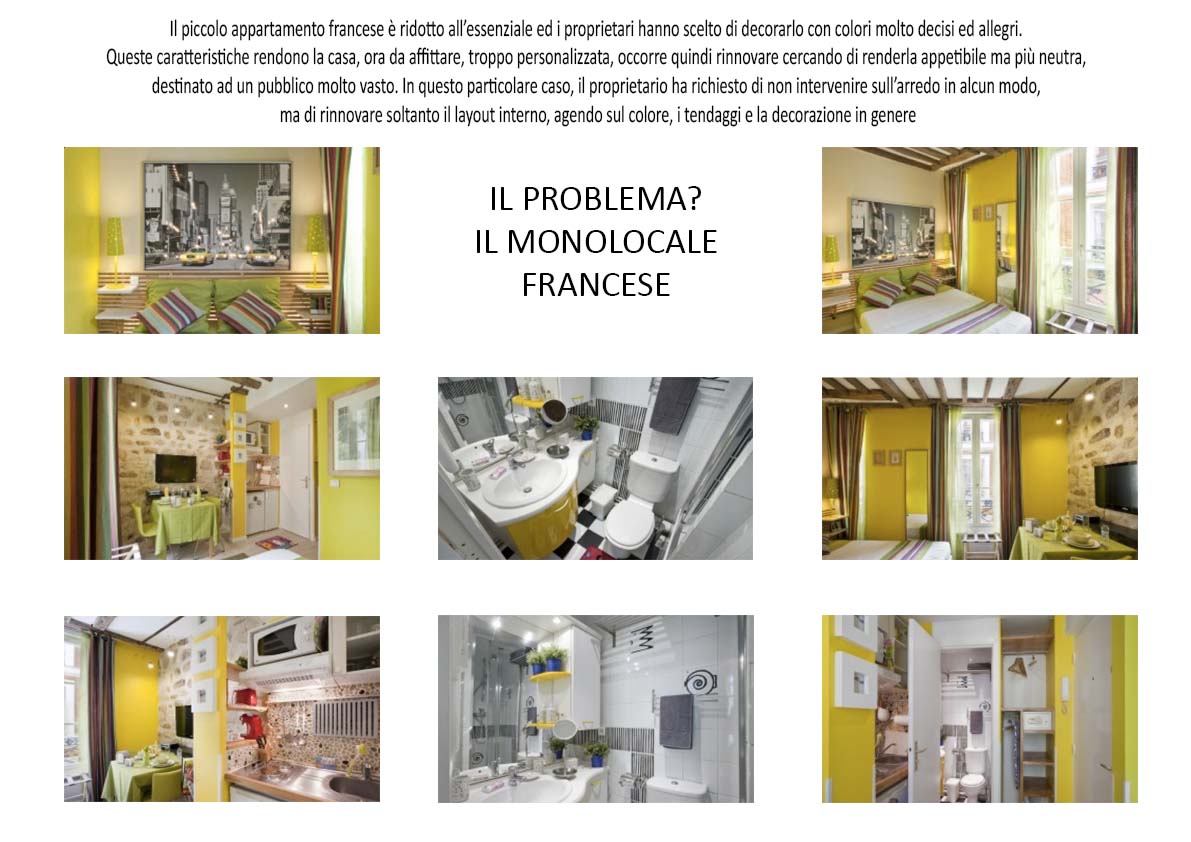 In this project of Home Staging we will find an apartment to be rented, but it is very dull and unappetizing. You can follow here all the phases of a project of home staging, except for the final result, as this is an exercise on paper created by Design Training as part of the training course for professional stager.
The boards are my personal elaboration of the problem and my proposal for a solution. The target budget, you will find in representative boards, it is very low.
You can download the pdf with pictures of "before" at the following link Problema – Progetto "Il Monolocale Francese"
For the project I would use a lavender color palette because they are sober shades, more delicate than the ones currently existing but which recall the same (green / purple) combinations that obviously the owner likes and therefore, coming back to his taste, there is good chance That he appreciates relooking work.
We did not choose only a green and a purple, but we preferred a palette with different shades of these two colors to recall the nature and the different shades that can be found in a flower garden. There will never be net colors.
I have analyzed one by one all the rooms and all the furniture there, and I worked out a description of the interventions, which can be found in pdf at the link  Descrizione – Progetto "Il Monolocale Francese"
Accompanying this document, I presented another file which in slang is called the concept board, where we find the images of furniture or the subject of revision complements. You can find the concept of this project to link Tavole – Progetto "Il Monolocale Francese"
In the drawings, you also find the cost of the chosen furnishings and brands of these, as well as some quick captions that attract attention on the most important points of the project.
Obviously this is just a small project, to show what he can do Home Staging.
I do not do of this work my main job, my limited knowledge only serves to advise, when I can, my clients. Many professional Home Stager operate in our area and if you need specific advice, you can email me at  info@ortalloggi.com for advice on the professional that best suits your needs.
Want to see all my posts on the home staging? Visit the link Alice's Blog – Home Staging 
Alice – www.ortalloggi.com