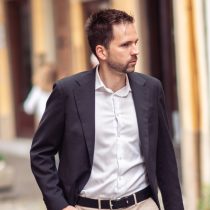 Fabio is a geometry graduate because he has always had an inexplicable fascination with houses.
After the first two years working with an architect, he understood that he wanted to have a hands-on feeling of what he was projecting, so he decided to continue to learn with a building company, but he still wasn't satisfied.
What he likes is showing the houses to potential buyers, so he decided finally, in 2015, to become an official real estate agent.
Following his great passion for photography, he also became specialized in interior photography and video making with a drone.
Sometimes we don't think about it enough, but the photos that we take in the various homes, are probably the last pictures the sellers can keep as a memory of their home. For Fabio, this is a sufficient motive to offer the service that they deserve.
---
Contact Details
Office : 0322911707
WhatsApp : 0322911707
---
Send a Message